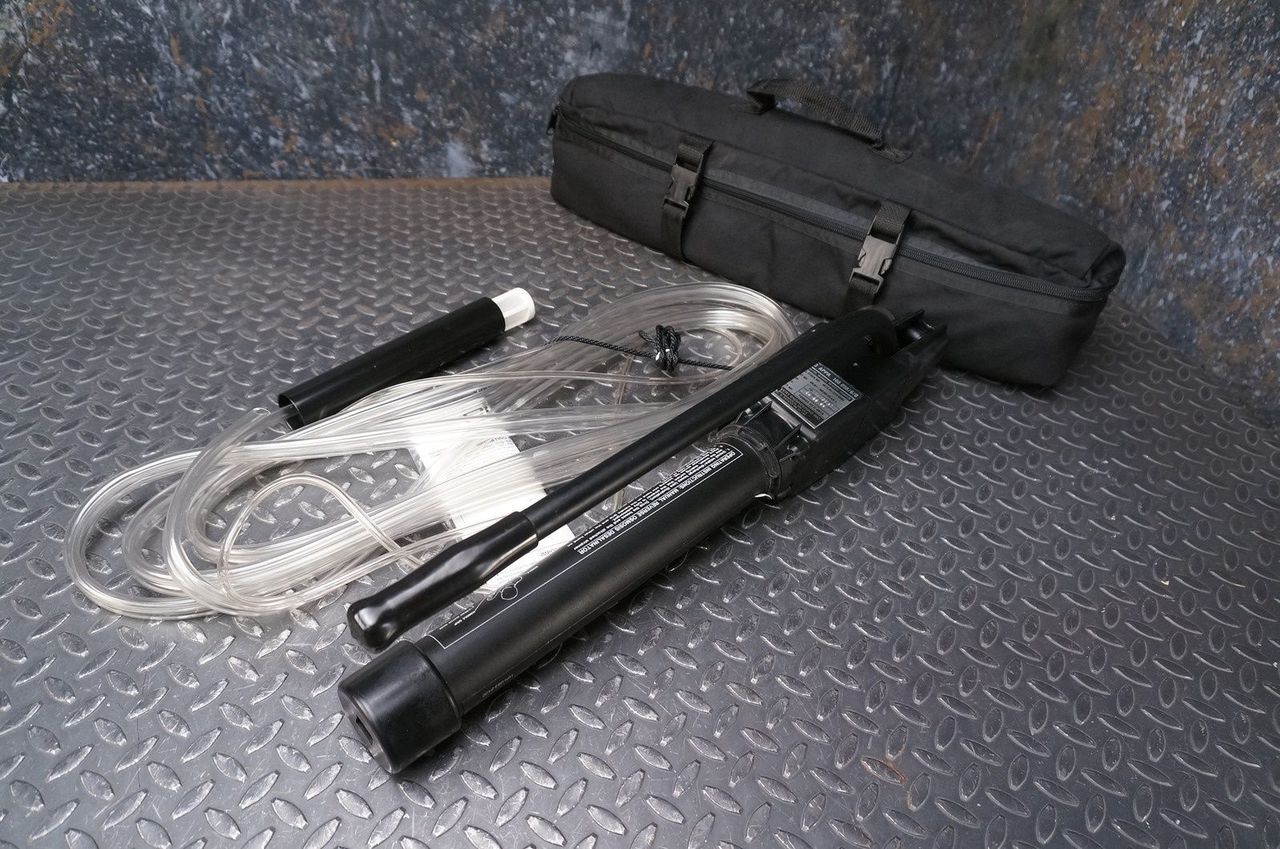 LINK- It's now in stock at a fantastic price.
Unused, new-old-stock, unit was originally acquired by the military, held as spare and periodically inspected. Mfg Date: Circa 1993.
PUR / Katadyn, Survivor 35 Series, ion-exchange, manual reverse osmosis desalinator, model number: OBJ61 / MROD-35-LA-1. NSN, Mil-Spec: 4610-01-313-6086. Hand operated pump, with a salt rejection rate of 99.6%. Average product rate of 1.26 quarts per hour.
Includes:
Pump
Hose
Pre-filter
Heavy Duty carrying case