Bob Jones is a modest fellow. He is relaxed and calm, with an easy laugh and a close to an encyclopedic knowledge of Obtainium's warehouse. And that is not an easy task. The warehouse looks less than intimidating until you walk in and see the layers of shelves and the vast inventory of scientific, industrial, and legacy equipment and parts.
…the algae harvester which pretty much speaks for itself.
The first shelf I perused on my self-conducted tour overwhelmed me. Hubbel Plugs, a flared-fused adapter, a platinum resistance thermometer, and off to the side, an algae harvester. I had no idea what any of these things did except for the algae harvester which pretty much speaks for itself.
How do they keep track of this stuff?
"It starts," says Jones, "with taking prompt care of a load when it comes in."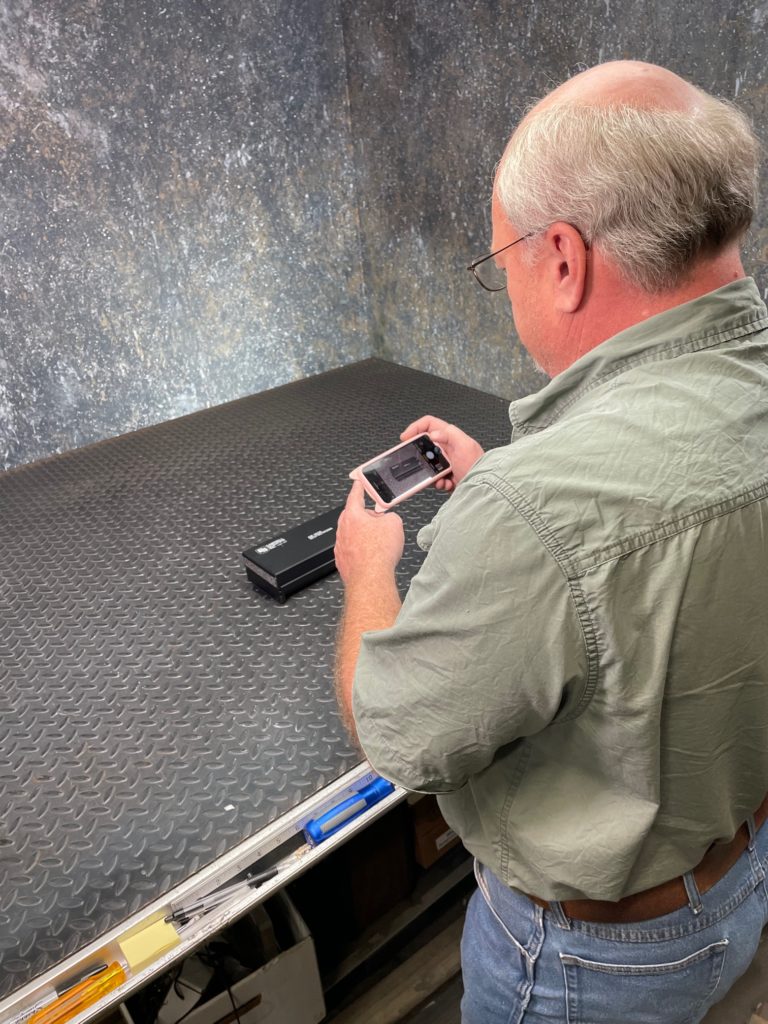 "We have a reasonable idea of what material is coming with each load, so the first thing we do is sort and organize. It's important to process the materials quickly so we can get them up for sale."
The idea, according to Jones, is to prioritize the things that are in demand so they can get them on the market. He is the first to admit that it gets a bit tricky, but after 18-years at Obtainium, he knows the ropes.
"It's a balance between time and value. Something may be very valuable but if it's going to take two days to process, we'll move something up that we know is going to sell fast."
"Fascinating things have come in here," says Jones. "Many items are unique and custom made. They may have a specific purpose, but it can often be converted to other uses. Security cameras, for example, can be used in a number of ways. Same thing with cabling."
Jones cites a case in which a doctor flew from out of state to buy a special treadmill. It was being used for lung capacity measurements, and the doctor wanted it bad for his medical practice.
"He arrived on a Saturday when we're closed, but I came in. Showed him how it worked and let him test it."
Jones is not the only staff member with an unusual story to tell. Brie Bruns, who is responsible for much of the website work, remembers an IBM 5100 Portable Computer.
"It was a legacy piece. A guy came in from Seattle on the weekend to buy it for the computer museum he was involved with. We opened up him and send him on his way. He was really excited about the find."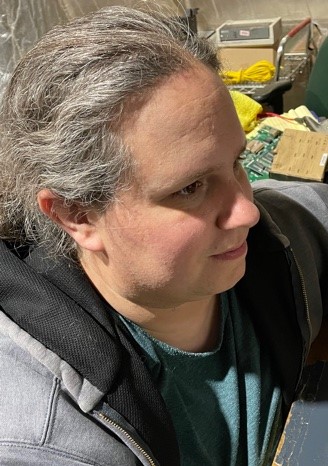 "We've had some really beautiful equipment come in here," says Bruns. "We had this piece, a wooden box with these precisely mounted buss bars and electronics. It was a gorgeous piece of technology."
Obtainium had twenty of those boxes and sold all of them quickly.
"There's something about some of the legacy items, especially test equipment," adds Jones. "Some of the stuff they built back in the seventies is amazing and very reliable."
But all the best equipment at good prices doesn't hold much value without getting the product to the buyer safely.
"When an order comes in, (the item) is out of here pretty darn quick. Freight will typically take one or two days once it leaves the warehouse."
Not everything is that fast, but the majority of pieces move quickly. One of the bigger items Obtainium shipped weighed eight thousand pounds. It got there on schedule and undamaged because the crew made sure it was packed with care.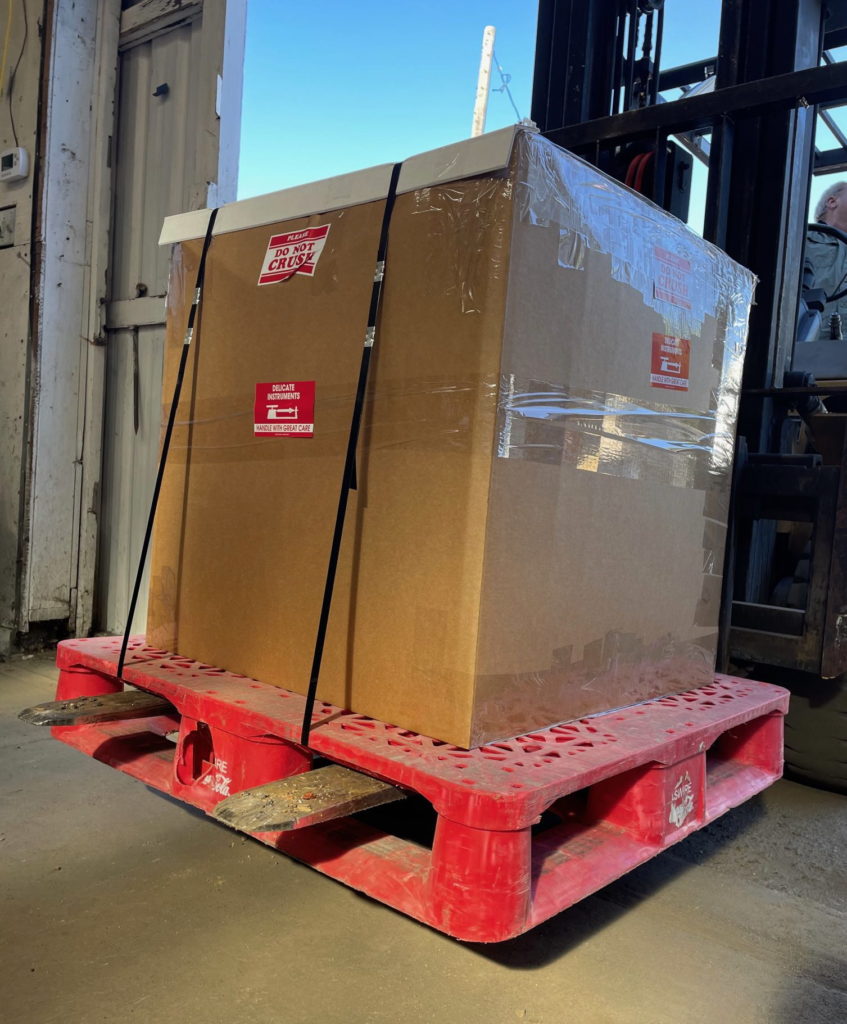 Obtainium shipped 467 orders in October of 2021; a little higher than normal, but the number of pieces going out every month is usually above 400, all of which keeps the crew busy.
"Most things are relatively small and easy to ship, but the big ones, like the hopper, were really a challenge," says Jones. "Everyone jumps in when it's something tricky. We're pretty good at getting the hard stuff out the door as fast as the easy ones."
Stay tuned for more. As you'll learn, the "small stuff" can get pretty complex.