And why such a little fish is so important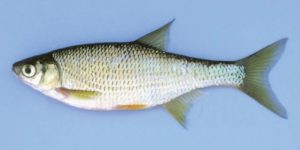 I already know what you're going to ask: what the heck does a shiner have to do with Obtainium or better yet: is Obtainium branching out as a bait store? Really?
Nope. But one of our customers has—Shiner Sam (https://www.shinersunlimited.com/), AKA: Sam Dispraseuth.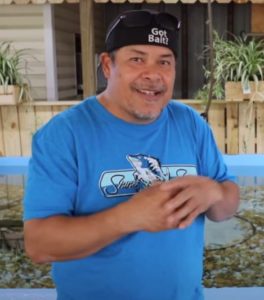 Fifteen years ago, Sam and his wife bought a bait store in Lake Wales, Florida, which is about 60-miles east of Tampa and right in the middle of the state. It's the heart of Florida bass country. There are thousands of lakes in Polk County. So many you couldn't drive a straight line for more than five miles without seeing one. And there is bass in all of them. Polk County is so "bass" there are local schools that offer bass fishing scholarships. Everything is about bass, including Sam.
He knew little about bass other than he liked to catch them, but he did his homework; researched, took a chance, and left a lucrative job as a machinist to go fish and sell bait to others just like him.
"I am dumbfounded sometimes over the success," he says. This was a 360 from what I used to do. I was good at (tool and die) and made good money, but I just decided I wanted to do something else, so my wife and I took a chance."
He sells a lot of live bait, i.e., shiners. If you've never seen one, they are small, fitting easily in the palm of your hand.
Once on the hook, they are very active and a magnet for bass who dine on them regularly. Most of the shiners come from domestic fish farms in Arkansas, but they are prolific in the wild as well. During the early months of the year when bass fishermen from the snow states in the north head to Florida for warmer weather, Shiner Sam's sells lots of them. Occasionally, when stocks get low, he nets wild shiners to supplement his domestic supply.
When It Gets Crazy
"Right after the SuperBowl, we'll get a flood of people from up north. It gets pretty nuts sometimes. A lot of these guys are looking for the trophy bass, something they can mount on the wall or at least brag about. I've heard a lot of stories. Ya know, the big one that got away. Sometimes I get guys who tell me the same story and each time the bass gets a little bigger," he laughs.
Shiner Sam's is unusual, if not unique. It's not a fancy store, but it has retained and built on the thrill of bass fishing. Sam constructed a tank (see his step-by-step video: https://www.youtube.com/watch?v=RjFqiASayWk), so people can just stop by and look at the big bass that he has stocked. The water tank was a fun project. The big blower motor/pump that generates oxygen for the fish came from Obtainium. It's a reliable heavy-duty blower/pump capable of handling the tank and more. And because this is Florida where hurricanes and power outages are common, Sam has a backup generator and two additional pumps for his fish tank and live bait tank.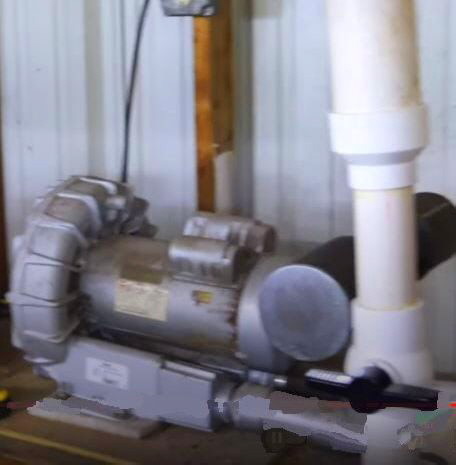 Just for Fun
"People come in just to see the fish. I don't care if they don't buy anything, I just have fun watching the people watch the fish. " If you tire of the fish tank, you can always step outside to his personal bass pond. It dwarfs the tank and is full of bass, including a number of ten-pounders that bass fishermen covet at a dangerous level. Take a look at his website for more information or go to YouTube. There are several videos of Shiner Sam's operation and some fun movies about feeding.
Sam is an easy-going guy who claims he is "kinda lazy." You know what Sam, that's the one thing I don't believe. Go do some more great things and catch a fish or two.